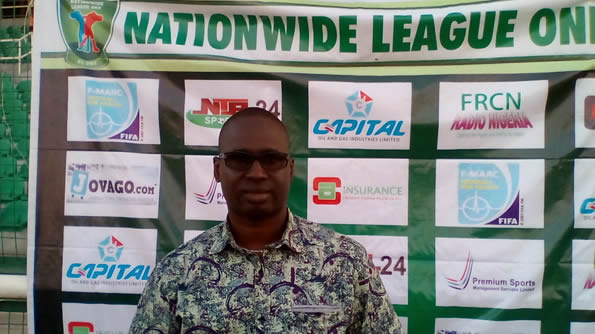 Ahead of the 2017/18 season in the Nationwide League One (NLO), Shola Ogunnowo, the Chief Operating Officer (COO) of the NLO has said that the board has directed that all the clubs in Nationwide league must register a minimum of 15 players that are within the age of 19 categories.
According to Ogunnowo, the league body is determined to ensure that the Nationwide league will continue to be the cradle where players are nurtured and developed into greatness and having a minimum of 15 Under 19 players in every club in the league will help to develop these players, as he noted that the league is a platform to showcase young football talents in Nigeria.
" In the last season we limited the number to 10 Under 19 players, but this season, the board directed that minimum of 15 Under 19 players should be registered by the clubs before the commencement of the league. The league secretariat will ensure that the clubs present the birth certificates of these players, primary school leave certificates and any other genuine documents that will show the record that they have a minimum of 15 Under 19 players that will be registered by the club in the new season," Ogunnowo said.
"The secretariat will ascertain if the clubs are complying with the directives from the board and to know the actual age of these players. Although, it may be a bit difficult to ascertain the age of these players, administratively, we should be able to control the level of lies that might be presented by these clubs.
"We are determined to control and correct the erroneous notion or belief that most people all over the world that Nigerian players are not sincere with the age they claim to be and our focus is to eradicate this at the grassroots league of Nigeria." he concluded.
The registration for the new season has already begun, while the hostilities in the league for clubs in division one and two will commence on 29 March 2018. '