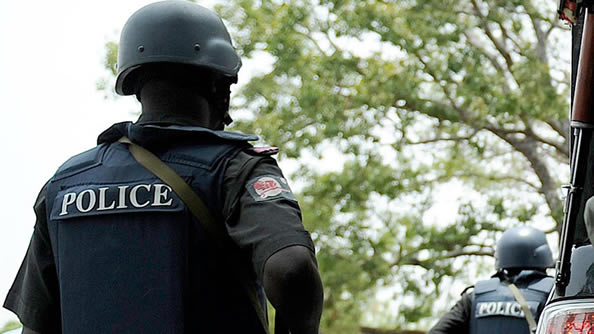 The secretariat of Nationwide League One (NLO ) has warned clubs especially Nigeria Police sponsored clubs to stop the use of armed police officers at league venues , which contravene the laws of the game.
According to Shola Ogunnowo, the Chief Operating Officer of the league, some clubs are engaged in the use of armed Police Officers to checkmate violence, but the conduct of these police officers has not created a conducive atmosphere for smooth flowing football at the league venues due to high level of bias and intimidation by the Police Officers engaged to provide security services at the league games involving teams sponsored by the Nigeria Police Force.
" We are happy that Nigeria Police Force have some clubs they are sponsoring in the NLO , but the use of armed police officers by these clubs is unacceptable by the NLO . This action is against the rules administering football all over the world as approved by FIFA and this practice must stop henceforth." Ogunnowo said.
" The Secretariat has decided that states Football Associations should please endeavour to engage other security officers for the league matches involving Nigeria Police sponsored Football Clubs. The Nigeria Civil Defence Corp, The Nigeria Legion etc are among other security services that can be engaged in league matches in NLO since football event is civil," he further said.
He added further that the NLO board will in matter of days perfect the final arrangement with Security Service that will help secure league venues without intimidation of teams and fans, as he insisted that any State Football Association that goes against this law will be termed as conniving with clubs to discredit the NLO.
Some of the clubs sponsored by the Nigeria Police Force are
Crime Busters Fc of Enugu, Barretta Fc of Gombe, Crime Fighters Fc of Lagos , Police Machine Fc of Abuja , Accos Fc of Abuja, Police Ambassadors Fc of Jos, Compol Fc of Adamawa , CP Boys Fc of Kano, Bombay Fc of Abeokuta , Police Fc of Osun State.